Shop Now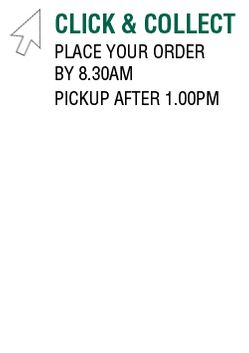 Second Hand BBC Uniforms and Texts
The Parents and Friends' Association is pleased to provide a second hand clothing service to the College community.
The P&F have their very own second hand shop which offers parents the opportunity to sell their second hand uniforms that are no longer needed, as well as purchase good quality second hand BBC uniforms for their son for less than the cost of new.
On behalf of Brisbane Boys' College, the P&F Association upholds a high standard of quality for all second hand items that are offered for sale. All garments submitted for sale on consignment must meet strict criteria to ensure the quality of your purchase. Items for sale will only be accepted with a fully completed Second Hand Uniform Consignment Form, agreeing to our terms and conditions.
Location
All second hand uniforms and books that are available for purchase are located in the P&F Book Depot in McKenzie Wing.
Opening Hours
The P&F Book Depot at Brisbane Boys' College is open during the school term every Monday and Wednesday from 7.30am to 10.30am. At the beginning and end of the school year, we offer extended trading hours to cater for second hand uniform and text book purchases.
For further information please contact our second hand Convenor:
[e] bookdepot@bbc.qld.edu.au
[t] 07 3309 3540
The College Shop and The Book Depot are proudly operated by the Parents and Friends' Association as a service to the College community.
All profits from P&F businesses are returned directly in support to the College for the benefit of all students.